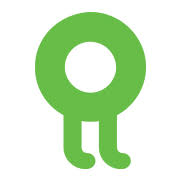 With the rising uncertainty and worries that face parents considering their kids' safety in the everyday trip from/to the school, Innuva recognised the need for a school bus tracking app that helps parents ensure their kids' safety.Through a dedicated driver app, Follow my kid will provide parents with a live tracking and communication with their kid's school bus, but Innuva didn't stop there and managed to unleash the potential of the geo technology and deliver value to all parties in the school transportation process: The school, the parent and the driver/bus supervisor.
"Follow my kid" driver app will assist the driver/bus supervisor with attendance listing combined with the ability to confirm attendance and mark absence, the ability to poke the parents to alert them when near combined with easy access to all parents phone contact.
"Follow my kid" parent app will reassure parents by notifying them with every step of the daily trip from/to the school, have a live map with the current position of the bus and also the ability to define a certain distance to get notified when the bus reaches it.
"Follow my kid" school administration panel will support the school with a live view of every ongoing trip, a directory with all trips history with a detailed report with every trip absence and attendance and the used route.
"Follow my kid" helps the schools to deliver a much smart, safe and convenient transportation service.
Laravel frame work Server